Hosted by: Valhalla Bijou Hunt Club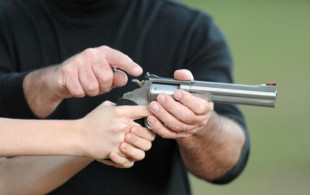 When: Saturday, September 22nd 2018
Instructor: Dave Fischer
Description: Pistol knowledge and safe gun handling. Ammunition knowledge. Fundamentals of pistol shooting. Includes hands-on training in how to safely load, unload and clean various types of pistols. Live fire exercise at a gun range is included. Meets the training requirements to obtain the Colorado Concealed Carry permit.
Student must provide: Pistol, holster, and a minimum 100 rounds of ammo.
Agenda:
8:00 to 12:00 classroom break for lunch
1:00-3:00 Shooting range
Cost: $100
Register Online:
Feel free to contact Dave at 303-668-1165 if you have any questions about the course.